For the second time in four years, the
teacher in Chicago
are being forced to walk off the job by Chicago Public Schools and Mayor Rahm Emanuel.
An overwhelming 95% of Chicago Teachers Union members who voted said yes to authorizing a strike. The date set by an almost unanimous House of Delegates is October 11. Members of the CTU are being told to expect a long strike this time around.
Here is the CTU
Thunderclap
called Fair Contract Now.
It looks like the political climate for the CTU might actually be better this time around as compared to when they last went on strike in 2012. We support them in their struggle.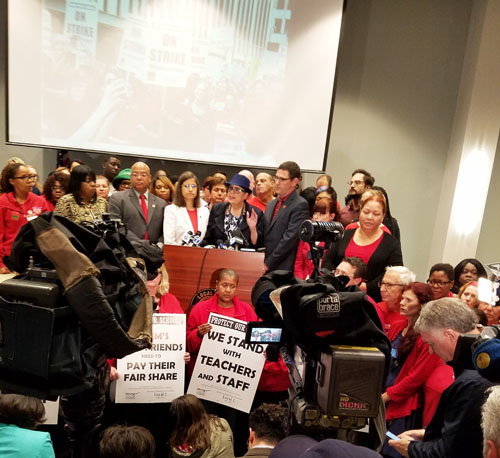 CTU Leaders- Source: Substance Chicago