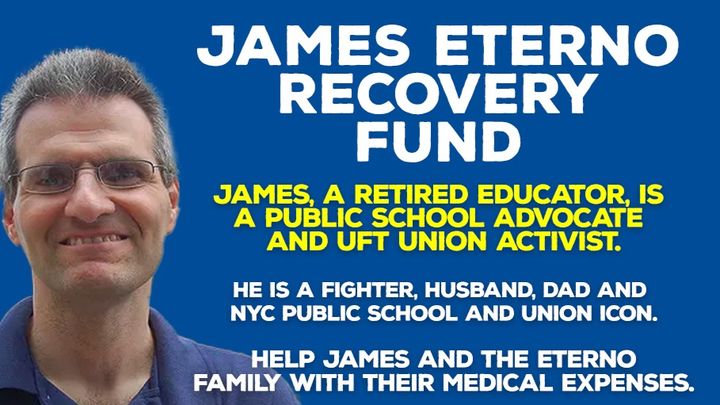 In May of 2023, James Eterno, beloved retired educator and union activist, suffered a major stroke. James is recovering and currently needs 24-hour care.
James has been a consummate fighter for his family, his union family and the City of New York.
He will prevail in this latest fight!
Please help the Eternos during this challenging time with various out-of-pocket medical-related expenses. Pray for us and donate.