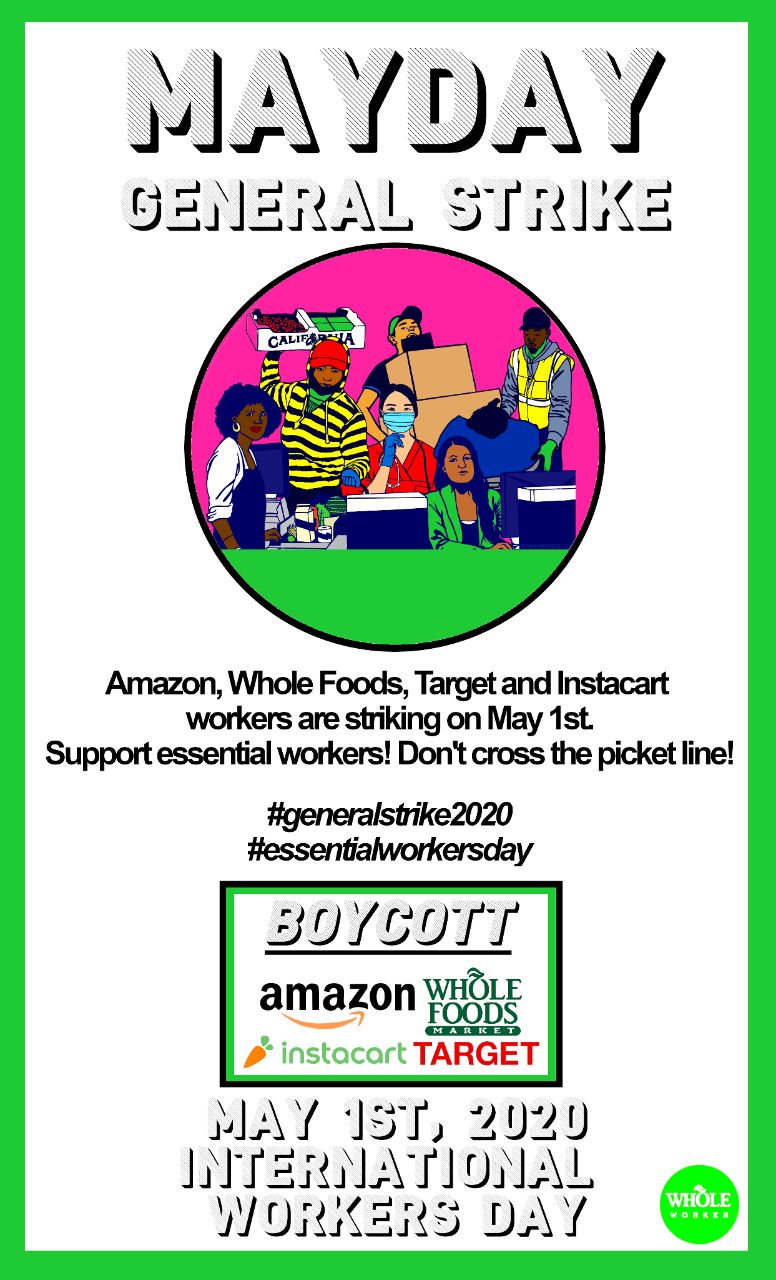 Maybe this time will be different and these strikes will grow. It's not quite a general strike but we could be moving in that direction. Hopefully, word will get out and many workers will join.
From Hill Rising:
Krystal and Saagar discuss a report from the Intercept about upcoming worker walkouts at Amazon, Google, Target, Walmart, Whole Foods, Instacart and Fed Ex over poor working conditions, COVID outbreaks, and hazard pay.
From
Common Dreams
:
Among the lead organizers of the action, Motherboard reported Wednesday, is Chris Smalls, the Amazon worker who was fired last month from his job at a fulfillment center in Staten Island after organizing a protest.
"We formed an alliance between a bunch of different companies because we all have one common goal which is to save the lives of workers and communities," Smalls told Motherboard.
"Right now isn't the time to open up the economy," Smalls added. "Amazon is a breeding ground [for this virus] which is spreading right now through multiple facilities."

Unless there is a vaccine for COVID-19 which we all hope happens sooner than now, our time may come again in the not too distant future when workers employed in schools will be asked to go into contaminated school buildings. Will you have the guts to walk out if it's unsafe even if the UFT doesn't endorse your action?