The Buffalo Federation of Teachers earlier this month endorsed Zephyr Teachout for governor in the Democratic Primary against the ethically challenged Andrew Cuomo.
Cuomo is turning into just another politician who is fodder for late night TV comic Jon Stewart.
As for our state union NYSUT, when is the NYSUT revival coming? I thought Karen Magee's Revive NYSUT campaign literature said they were "Against Cuomo."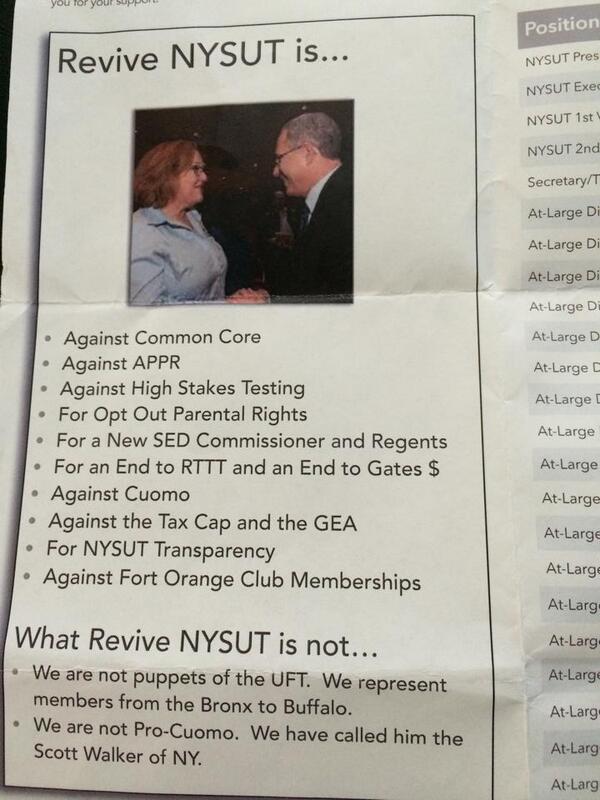 Magee has been in power since April as NYSUT President. This is the leaflet featuring her slate's campaign promises. It would be nice if they kept a few of the major ones.