Pennsylvania is having their
Wisconsin Scott Walker
moment as the School Reform Commission in Philadelphia has unilaterally rescinded the
Philadelphia Federation of Teachers' contract
to slash benefits. If the teachers strike, they lose their teaching licenses so the students have stepped forward to support the teachers.
We salute you
Philly kids
!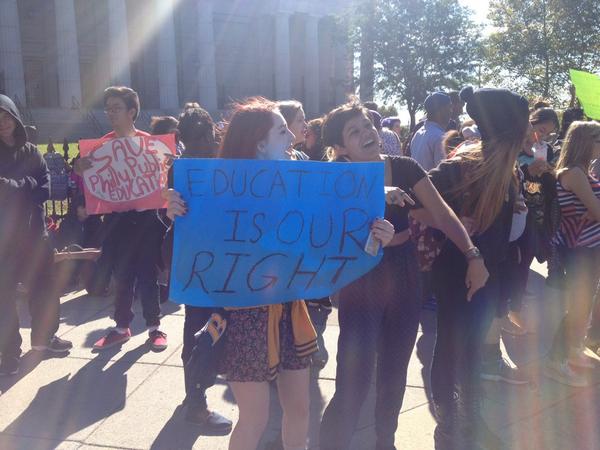 The Reform Commission's move to negate the contract is very scary stuff that is expanding across this nation.
For those who think this can't happen in New York because the Triborough Amendment to the Taylor Law keeps our contract in full force after it expires until we have a new one, all it would take to change that is an act of the State Legislature to change the law. Hanging all of our hopes on our New York State Legislature and Governor with their questionable ethics is a bit of a risky strategy for the long term.