The official wait to find out about Teacher's Choice for the 2018-19 school year is finally over. This was on the UFT Twitter this afternoon. Leadership may have finally moved because High School Executive Board member Mike Schirtzer sent an email to the UFT officers yesterday asking for clarification on Teacher's Choice. Mike monitored our postings.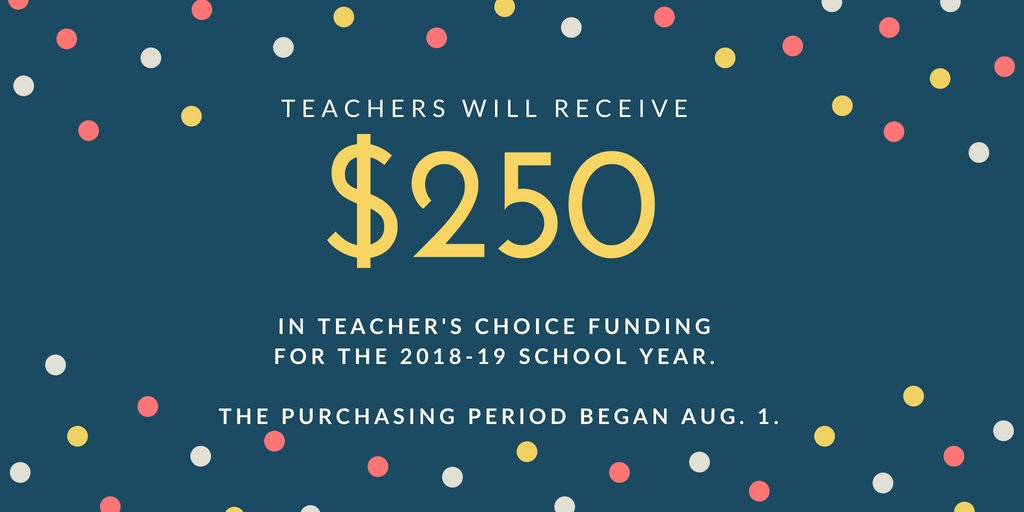 Questions:
Why couldn't we get this information for almost a week?
Why didn't the UFT just provide a simple posting that said the actual Teacher's Choice allocation hasn't been finalized yet but spending for Teacher's Choice started August 1 and it should be close to last year's level?
The answers to these questions is that honesty and openness are just not UFT strengths.
I'm glad this is done and happy spending everyone.
Here
is the UFT Teacher's Choice page.
Also, I guess I should kind of thank the UFT for not saying really anything official for almost a week on Teacher's Choice. Since this blog was giving out updated information, our spike in traffic was noticeable. Hope some of you keep coming back to us.